Welcome to TAC Missileers!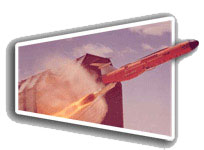 We are a US Air Force, Cold War veterans group, whose members proudly served our country, as part of the Mace or Matador cruise missile programs.

A Tribute to the U.S. Air Force – Amazing Grace
"The cost of Freedom is always high. But Americans have always paid it. And one path we shall never choose, and that is the path of surrender or submission."
John F. Kennedy

If you are a Mace or Matador veteran, and would like to join our TAC Missileers family, please submit a registration form and send your dues to our Membership Director / Treasurer, Max Butler.
---
Don't forget to sign our Guestbook. We'd like to hear from you.
---
 This website is not sponsored or endorsed by the United States Air Force. All views and opinions expressed are those of the author and/or website owner.