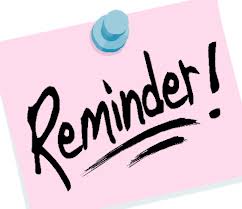 As the year 2014 is almost upon us, I am asking all TAC Missileers members who are delinquent on their 2013 due's (60 out of 397 active members) to please pay their dues ASAP.
We, of course, rely on member dues to conduct our day to day business, especially the printing and mailing of the newsletters, as well as helping put the reunions on every 2 years.
We would be most grateful if you would send your due's in before the end of 2013, as at the beginning of 2014, you will be moved to the inactive roster and will not be able to receive, or access the quarterly newsletters. Of course I certainly don't want this to happen. The dues are still $15.00 annually, or $30.00 for 3 years, which of course is the better option, as this saves you $15.00. Your choice of course.
Send your due's to me:
Max R. Butler
5625 Pearl Drive Ste. F120
Evansville, IN 47712
Please make your check out to TAC Missileers Corp. I, of course will send your new membership card, upon receipt of your due's check.
If you aren't sure of your dues status, just e-mail (thebutler@live.com) or call me (812-307-0187), and I'll advise your status.
Thanks,
Max