March 17, 2015
The following 2015 Reunion "musings" addendum has been submitted by John Gibbs (1st PBS – Bitburg 1953/56).
Please note: These are John's thoughts / comments, not necessarily those of the TAC Missileers Officers / Organization.
---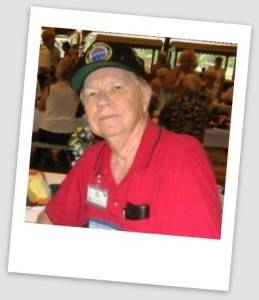 TAC MISSILEERS REUNION 2015
ADDENDUM TO PREVIOUS "MUSINGS", BY JOHN GIBBS
It was my goof, but omitted in the previous submission, was mention of the stop at the Cape Canaveral Museum, on the Cape Canaveral tour during the 2013 Florida Mini-Reunion.
This was a very significant tour of this small but fine museum, which included interesting items from our Matador / Mace time – on up through Apollo. It was especially informative, being presented by our very knowledgeable tour guide then; and scheduled to again be so on Reunion 2015. The Cape Canaveral Museum visit, along with surely the (Missile) Hangar-R visit, were indeed the highlights of our 2013 Cape Canaveral tour.
New Orlando Attractions:
Since the website and bulletin publishing of my original blurb on Reunion 2015, I have learned of the scheduled May 4, 2015, opening of the Merlin Entertainments, Ltd., ORLANDO EYE Observation Wheel, just down the street; located at 8401 International Boulevard – at intersection with Hwy 360, within a mile of our Embassy Suites Hotel – (per the hotel). Transport should also be available – (also per the hotel).
The ORLANDO EYE is built. It is 400 feet high, with 30 air-conditioned capsules, each seating up to 15 persons. It will take 20 minutes to make the turn, with a 360 degree view all-around; on a clear day, all the way to Cape Kennedy, Cape Canaveral and Patrick Air Force Base.
Current ORLANDO EYE pre-opening pricing is quoted on the internet at $18.00 per person, for the one 20 minute ride, a full circle turn.
A multi-story garage is constructed at the ORLANDO EYE.
Also, now constructed at the ORLANDO EYE location, are Merlin, Ltd.'s, SEA LIFE AQUARIUM and the MADAME TUSSAUDS WAX MUSEUM, both also opening on May 4, 2015. Internet quoted current, pre-opening, prices are $35.00 for each of these two attractions and $89.00 for a combination ticket for all three attractions.
About Merlin Entertainments, Ltd; it is reportedly the world's third largest entertainment company, owning the famous LONDON EYE Wheel, the Lego-Land attraction, located on the former Cypress Gardens Florida property, and some 80+ other attractions and hotels located in many countries.
Merlin's London Eye has been turning for 10+ years now, with no safety problems reported, but much architectural-effect annoyance to Prince Charles.
---
Diane and I are definitely planning on the ORLANDO EYE Wheel. Further, Diane wants to tour Madame Tussauds Wax Museum, with all the gowns, etc., and I want to see the Sea Life Aquarium.
We are registered and paid, through Max Butler, for the Cape Canaveral Tour, the Cape Kennedy Tour and the Banquet; with a 3-night stay registered directly with the hotel.
We plan to arrive on Wednesday 10/28 and depart on Saturday 10/31. We will catch the Orlando Eye, Tussauds and the Aquarium on Wed. or Sat. Perhaps we might arrive on Tuesday 10/28, making it 4 hotel nights.
---
A Note:
When I saw my first submission was titled as "Musings", not knowing what the heck they are, I consulted Webster, who states; "Musing: To consider thoughtfully or at length; ponder; meditate." A verb or a noun.
OK, although I didn't give it all that much quality thought; more like just reporting a great Reunion 2015 time to be had by all, at the Orlando very prime location.
---
In Closing:
Reunion 2015 surely has shaped up to be a great one, well designed by our Officers to be focused on the TAC Missileers interests and on our USAF ERA. In scanning of the published survey completed by many members, it seems to definitely reflect what the membership indicated they desired.
What is now needed, for a successful Reunion 2015, is a large attendance participation.
---
A Note – to out-of-state visitors:
In Florida; Every pond, or pothole, is not a sinkhole. Every ant is not a fire ant. The big black birds circling about, high above, are not eagles. Swamps are now "Environmentally Sensitive Wetlands".
---
SEE Y'ALL — IN ORLANDO ! — October 29, 30.
John Gibbs 3/16/15