December 17, 2014
The following 2015 Reunion "musings" have been submitted by John Gibbs (1st PBS – Bitburg 1953/56).
Please note: These are John's thoughts / comments, not necessarily those of the TAC Missileers Officers / Organization.
---
TAC MISSILEERS 2015 ORLANDO REUNION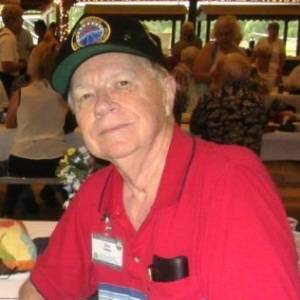 Orlando now being the location decision for the TAC Missileers 2015 Reunion, there are several very good facets of an Orlando Reunion.
The best climate months for Central Florida are April and October. These months are Florida's short, but usually great, Spring and Fall Seasons.
The kids are in school across the country. Also the Northern tourists and seasonal residents are not here yet in abundance. These factors significantly reduce, below other months, hotel occupancy and theme park "gate". This is reflected in substantially reduced hotel rates, somewhat in restaurant prices, theme park admission costs and perhaps in charter bus rates; a great advantage for a reunion.
Orlando is about 50 miles, approximately 1 hour on the Bee Line Expressway, to Cape Canaveral Air Force Station and also Kennedy Space Station; within, hopefully, affordable charter tour bus rates. (The 2013 Reunion bus trip from downtown San Antonio out to the great evening at Rancho Rio Cibolo seemed to be also about an hour.)
The Cape Canaveral (Carnival) AFS charter bus tour we took during the TAC Missileers 2014 Mini-Reunion was great for revisiting the Cape area, where it all began for us. But, most especially, was the tour of "Hangar R". Our Cape–supplied tour guide, a very missiles knowledgeable retired Air Force Officer, announced that Hangar R was closed to the public and to Cape tours, with very rare exceptions, which exceptions included us; the TAC Missileers.
Hangar R alone was, for us, worth the whole Cape Canaveral trip and tour. Found within, in pristine condition for "oldies", are a Matador, a Mace, a Snark, and several other interesting missiles of our era. It took quite a while for us to really give these a close look. The photo ops in Hangar R are indeed a rarity. If Hangar R could be somehow worked into the Reunion, it would be a highlight.
Kennedy Space Station is an attraction that rivals the attendance at many of Florida's major theme parks and attractions. Kennedy is one huge indoor and outdoor museum of the pre-space and manned space, rocket-propelled programs. The earliest of memory is an outdoor displayed "Bumper", the German V-1 missile rained down upon London and other British cities, from the Baltic Sea Coast missile site at Penumunde. Also then present was a displayed V-II, which possessed the deadly guidance accuracy the V-1 didn't. The list of exhibits goes on, up to and through the Mercury, Gemini, Apollo and SkyLab Manned Space Programs and into the Space Shuttle years.
Kennedy Space Station offers the real-thing exhibit of what the Matador and Mace Programs indeed pioneered. It is not to be found anywhere else. Especially for us, it is very much worth our time, even if it perhaps might require an added day onto individual Reunion dates.
Boston would have been great for the historical tours of "Where it all started". However, due to the very high hotels expense involved, it was just not to be. It is felt that our TAC Missileers leadership acted wisely and prudently, in the interest of the membership and of a successful 2015 Reunion.
Orlando, however, with its proximity to Cape Canaveral Air Force Station and the Kennedy Space Center, offers prime connection to our TAC Missileers Matador and Mace Programs and thus presents a lot of Missileers type of interests for a Reunion.
People come from all over the world to visit the Disney, Seaworld and other major theme parks near Orlando. Among its several new theme parks, Disney now has a Jungle Safari Park of jungle animals in natural setting. Epcot is a great theme park for adults – and kids. Cocoa Beach, with its Atlantic Ocean beach-front hotels and good restaurants, is also an Orlando area attraction. Arnold Palmer's Bay Hill Golf Course is probably the best known among several world class Orlando area courses. Check-out Dubsdred. It's all at the Orlando area!
See y'all in October – in Florida !!!
John Gibbs
1st Pilotless Bomber Squadron, 1953-56; PAFB, Bitburg AB.