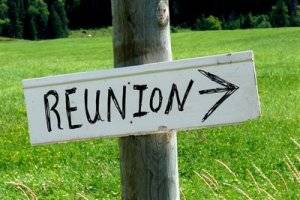 December 12, 2014
Because of the very high expense that would be associated with holding the 2015 reunion in Boston, and tallying all the votes and reading all the comments, pro and con, the decision has been made to hold the 2015 reunion in Orlando, Fl. This decision was based on what would be best for the organization and hopefully assure the greatest attendance.
I heard a lot of comments from the membership concerning them being on fixed incomes, I being one of them, as I'm sure most of us are. I personally didn't realize just how expensive the Boston area would be, even though some of our members were expressing their concerns regarding this, at the San Antonio reunion.
The TAC Missileers organization officially became a non-profit organization in 2001 in Orlando. Officers were elected and the rest is history. The officers have always had the well being of the organization in their minds, especially how to hopefully assure the greatest attendance at the reunions.
I sincerely hope that everyone understands why this decision was necessary. There was no bias in this, only what was felt would better serve the membership. A lot has changed in the Orlando area since we first met there in 2001. I think this will turn out to be a very special reunion. More later about this.
Reunion dates will be October 28th, 29th & 30th, 2015.
Max Butler
TAC Missileers Treasurer & Membership Director