From: Jeff Schiff
Sent: Wednesday, January 19, 2011 12:44 PM
To: TAC Missileers (Russ Reston)
Cc: Bob Bolton
Subject: Complex 21 at CCAFS (Cape Canaveral Air Force Station)
Hi Bob and Russ,
Yesterday I was working out at KSC (Kennedy Space Center) and drove over to Complex 21 since I haven't been by there since 1999. It happened to be open, so I walked in and took a few pictures. The outside has been painted but the interior has never been touched. If you notice, the guidance and umbilical cables are laying just where we left them when we closed up in the early '60's. It was kinda spooky as I looked in a butt can and there was an empty pack of Salems that I threw in there before we left. The blockhouse is now the headquarters for the Coast Guard Homeland Security outfit, but the Launch Control Center is empty. 50 Years went by way too fast!
Thought you might enjoy these pictures.
Regards,
Jeff Schiff
Click on images to enlarge.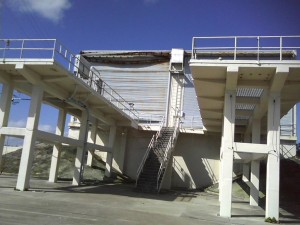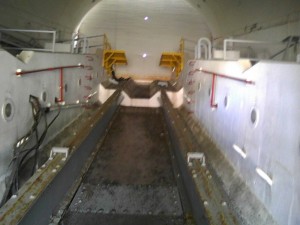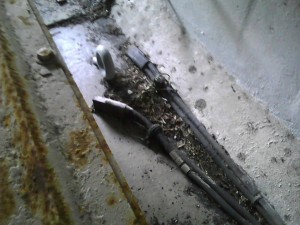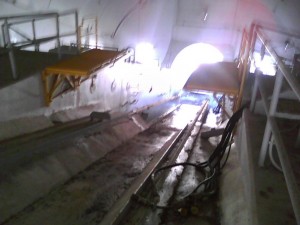 ---
Cape Canaveral Air Force Station Launch Complex 21

From Wikipedia, the free encyclopedia
Launch Complex 21 (LC-21) at the Cape Canaveral Air Force Station is a launch complex that was used for horizontal launches of cruise missiles between 1958 and 1963. It initially consisted of a single launch rail, from which XSM-73 Bull Goose missiles were tested. Between 1959 and 1960, the complex was rebuilt for the MGM-13 Mace, with a second rail being added, and a large concrete structure being erected around the launch rails, earning the pad the nickname of "the hardsite".
History
Construction work at Launch Complex 21 started in 1956, leading to acceptance into military service on 26 February 1957, along with Launch Complex 22. The first test of a Bull Goose rocket from LC-21 occurred on 24 July 1958. All Bull Goose launches from LC-21 used rail 1. The last Bull Goose launch from LC-21 was conducted on 5 December 1958.
Following the end of Bull Goose test flights, Complex 21 was renovated for the Mace rocket. This involved the addition of the second launch rail, and the construction of a concrete structure surrounding the complex. The first Mace launch from LC-21/1 occurred on 11 July 1960. This was followed on 4 December 1962 with the first launch from LC-21/2. LC-21/1 was used for 34 Mace launches, whilst LC-21/2 was used for three. The last launch from rail 2 occurred on 28 June 1963, followed by the final launch from the complex, using rail 21, on 17 July 1963.
After the last launch, the complex was retained as a backup site until the 1970s, in case a future missile needed to use it. As of 2009, the complex is still standing.