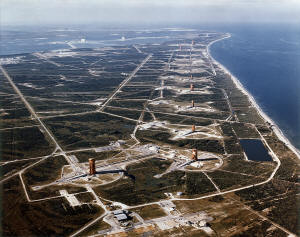 From: Jim Hale
Sent: Sunday, February 09, 2014
To: Art Gust (TAC Missileers Historian)
Cc: Max Butler
Subject: Cape Virtual Views
Here's some information that may be of interest to some of your members. The AF Space & Missile Museum is including some 360 degree virtual views of Cape facilities. We just recently added views for complexes 21 and 22. Go to the Cape page (link follows) and look for the eyeglass icons. Each icon goes to a virtual view. These views are so new they aren't advertised or well-known yet. More views to follow.
http://www.afspacemuseum.org/ccafs/
Submitted by,
Jim Hale
(Jim is a volunteer with the Air Force Space and Missile Museum at Cape Canaveral Air Force Station)