May 28, 2013
Anyone interested in obtaining a Faller 1/100 Martin Matador Missile Model Kit?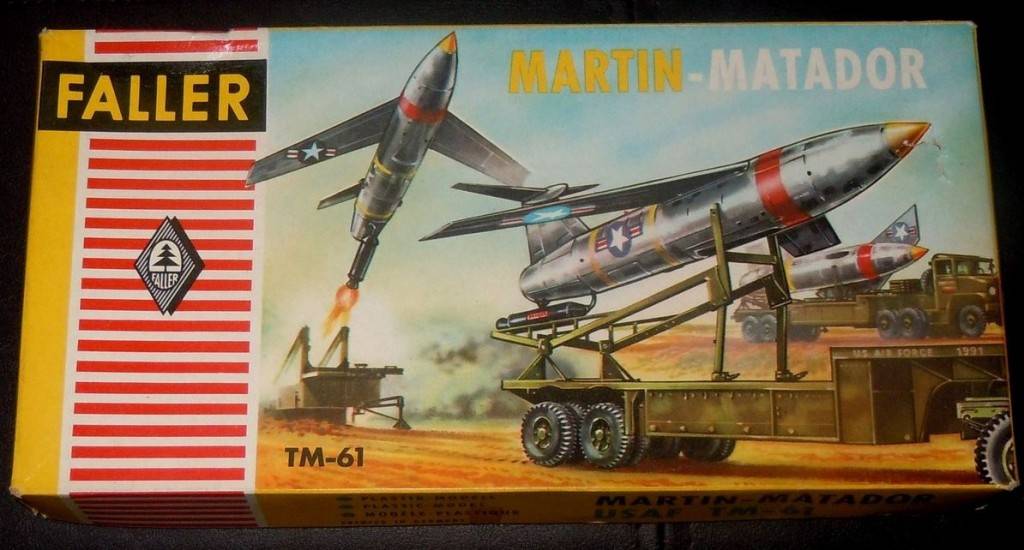 ---
From: Robert Bolton
Sent: Tuesday, May 28, 2013
To: Russ Reston
Subject: Faller TM-61 up for Either Bid or Buy-it-now
Hi Russ
I found this on eBay and thought you might like to post it on both the Tac Missileers and Sembach sites. A Faller 1/100 Martin Matador Missile and Launch Truck No. TM61 Open Complete http://r.ebay.com/B2ZOZs
One of the more obscure models of the Matador. I have one in my collection. Faller is an old German model maker and the majority of their products were related to model railroad buildings and accessories.
Bob