A Florida mini-reunion is planned for March 20th and 21st, 2014 at the Cape Canaveral Air Force Station.  If you are interested in participating, please contact Max Butler.
Phone: (812) 307-0187
Email: thebutler@live.com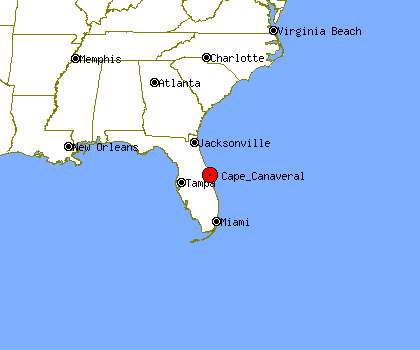 ---
From: Max R. Butler
Sent: Friday, February 28, 2014
To: Russ Reston
Subject: Mini Reunion Cape Canaveral AFS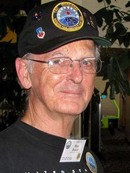 Russ,
Hope all is fine with you and yours. We are still "tuffing" it out in Fl. Will be leaving here at the end of March heading back north, slowly. Don't want to get back up there to soon, and have to contend with some of that "late" white stuff.
I have set up a "mini" reunion over at the Cape Canaveral AFS for the 20th & 21st of March. Also have set up a 3/1/2 hour tour of the Cape. The old Mace launch sites and control bldg. are supposed to still be there, and is part of the tour. We will be staying at the Holiday Inn Express in Cocoa. The tour will be on the 21st at 10:00am. I have chartered a bus that will pick us up at the hotel. We will probably all go somewhere for a meal after we get back from the tour. The ph.# for the hotel is 321-635-9975. Initially, I intended the mini reunion to be for just our members that reside here in Fl., but thought there might be some others that might have an interest in touring the Cape or just getting together to tell a few "lies", I mean stories. Anyway, would appreciate it if you would put this info on our web-site. You might put my Ph.# info etc. with the notice.
Thanks,
Max
---
From: Max R. Butler
Sent: Monday, March 03, 2014
To: Russ Reston
Subject: Fw: CCAFS Tour – 21 March
Russ,
Would you add this to the tour info. It appears we will be getting the VIP treatment. I'm elated.
Max
---
From: Jim Hale
Sent: Monday, March 03, 2014
To: Max Butler
Subject: CCAFS Tour – 21 March
Max…
My name is Jim Hale. I'm retired USAF and volunteer with the 45th Space Wing and the AF Space & Missile Museum. I will be your escort for the 21 March tour of the Cape.
Heidi Hunt has been in contact with you on details. I'm looking forward to the fun part — taking your group around the Cape. After seeing who the group was, I asked for a deviation of our normal route. I want to let your group walk around on pad 22 and get up close to the complex 21 structure. We normally just drive by. It's in remarkably good shape and recently received a new coat of paint. That is remarkable in itself because old structures are being demolished at a rapid rate.
I also will be taking you into Hangar R. That's were the museum keeps all its restored treasures. You know what the Florida air does to anything left outdoors. Many of the rockets that used to stand at complex 26 (the museum) were deteriorating badly. So, after a final restoration, we have over 20 rockets resting inside Hangar R. The unfortunate part is that Hangar R is normally off-limits to visiting groups…except by special exception. Your group has that exception. I'm sure they will find our Matador of interest because it once stood as a static display at Orlando AFB. They may also like our Mace mounted on its Terracruzer launcher.
We will also visit the museum and make drive to some of the most historical complexes on the Cape. My copy of the Mindling/Bolton book on tactical missiles will accompany me.
I see we will be touring over the lunch hour, so your group may want to consider some snacks (subject on TraveLynx rules) to hold them over. Definitely bring some water to stay hydrated. There will be two restroom opportunities once we enter the Cape.
Hope to see you soon. Feel free to email me back with any questions. I want to make this a memorable visit for your group.
Regards,
Jim