January 27, 2011 10:15 PM
Found, with help from George Mindling!  (Thanks George!)

Dennis & Yoshi are Dennis & Yoshi Cralley.   John Bordne has been sent Dennis' email info.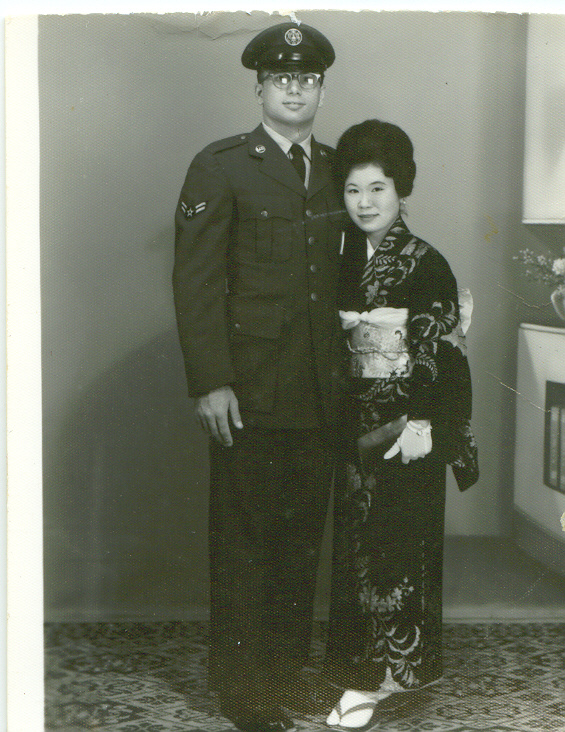 ---
January 27, 2011
John Bordne is trying to reconnect with some people that he knew while stationed on Okinawa. If you can help, please contact John (jcbordne@hotmail.com).
Thanks,
Russ
---
From: John Bordne [jcbordne@hotmail.com]
Sent: Wednesday, January 26, 2011 5:01 PM
To: Russ Reston
Subject:I need help identifying a picture
Russ,
I extended my time while I was on Okinawa to mentor our replacements.  During this time I made friends with the fellow in this picture.  I just remember them as Dennis and Yoshi and no last name.  As my aging memory remembers they were engaged to be married a short time after I left.  Dennis had asked me to be his best man but I had to rotate stateside.
Yoshi was supposed to be from a very influential family on Oki and Dennis was not sure where they would live after his hitch was up.  I have always wanted to know how this love story ended. I recall situations surrounding them which I do not want to reveal in order to respect their privacy.
If you know anyone who was on Oki from 1963 on, please forward them this picture to see if they can identify him.  I would like to contact him, if possible.
Thanks,
John